* Performance * Knowledge * Alignment *
ALTHEA

®
i
s a boutique consulting firm with aim to provide
operational development and improvements ...
We provide Human Resource advisory and consulting services to SMI / SME companies, and we are retained by local and international companies for our advisory and consulting on Human Capital Management and Development.

EXTERNAL PROFESSIONAL SERVICES
Operational improvement, Audit & Assessment, Human Performance Management, Human Resource Management System, Performance & Training Needs Analysis, Training & Development Strategies, Job Structure & Organisational Charting, Recruiting & Retention Strategies, Compensation / Reward & Pay for Performance Systems, Career & Succession Planning, Branding - Internal Culture.
COLLABORATING WITH INTERNAL STAFF
To ensure ownership of project as well as to minimise project costs, we believe that the best approach is to work its projects with client's resources.
KNOWLEDGE & TECHNOLOGICAL TRANSFER
A commitment to make knowledge & technology accessible to Clients, Organisations, Industries, Governments & Community.
EDUCATIONAL PROGRAMS, TRAINING & LEARNING DEVELOPMENT
Develop concepts, methods and tools to improve performance and productivity of today's knowledge and service workforce. For public and in-house performance-based training, contact us for further details on our training outlines or customised to our Client's specific needs.
In A
L
T
H
E
A
®
's trainings, learning culture is emphasised
to create positive atmosphere for easier, natural and optimal learning absorption, promoting -
w
openness for participants to express views, opinions and ideas;
w
courage to experiment and make mistakes with no fear of receiving punishment
(as mistakes are opportunities for improvement and chance to learn);
w
learnings from past experiences of facilitators / trainers / participants; and
w
encourage learning and knowledge exchanges.
... FUN & LAUGHTER added in ...
Contact us

for more details of your selected training(s).
OUR PUBLIC TRAININGS

Visit our webpate http://althea.com.my/Trainings.html
FOR IN-HOUSE TRAININGS

Contact us
for more details of your selected training(s).

Contact us for more information of scheduled public workshop on
Althea's comprehensive training for Interviewers / Hiring Managers.



ALTHEA
®
's PUBLIC EVENTS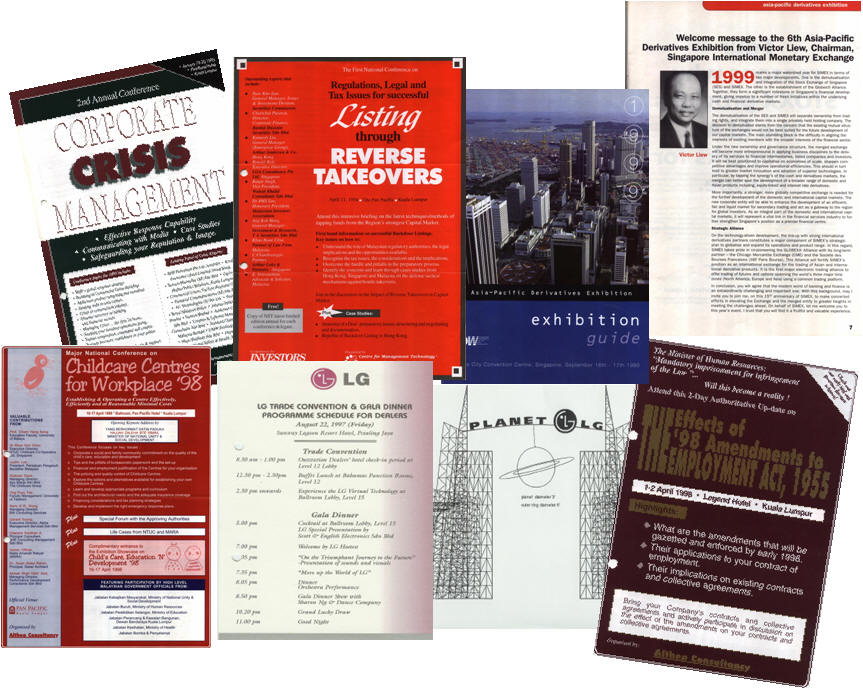 Successful public events such as 2008 Behavioural Event Interviews (1st), Effects of 1998 Amendments to EA 1955 workshop, 1998 Investment Project Appraisal workshop (1st financial software), 1997 Construction Contracts Workshop - A critical comparison of PAM, JKR & IEM forms (1st), 1996 Childcare Centers at Workplace Conference (1st), 1996 Employment Contract Conference, 1996 Staff's Compensation & Remuneration Conference, 1995 Bond Pricing & Yield Analysis Seminars, 1995 Corporate Crisis Management Conference (1st), 1994 Backdoor Listing Conference (1st), 1994 Public Listing Conferences, 1993 Corporate Restructuring Conferences, 1993 M&A Conferences, 1992 Intellectual Property Conferences (1st), 1992 Private Debt Securities Conferences, 1992 Banking in Indonesia (1st), 1992 Corporate Management & Directorship Conference (1st) and 100s more conferences and training workshops.

... an organiser / training provider since 1992
Join us @

Connect & Stay in Touch @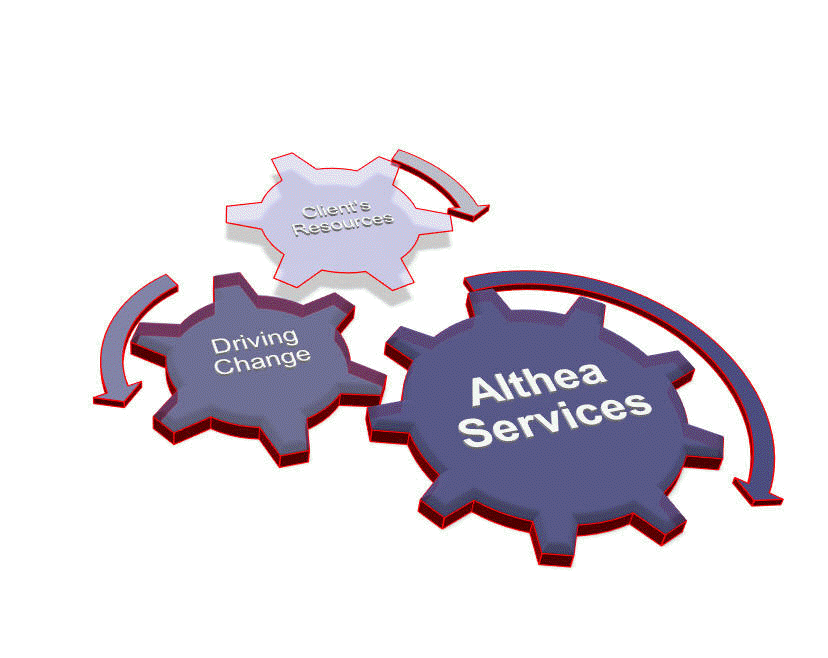 E
xperiential Learning to be a competent Interviewer

TRADEMARK: ALTHEA® (known as 阿尔施 in China)
MALAYSIA – TM No. 2011051802 (Class 41) & TM No. 2011051800 (Class 35) from 24 Jun 2011
INDIA – TM No. 2169800 (Class 35) & Class 41 under appeal since Dec 2012
CHINA – TM No. 11957807 (Class 35) &
TM No. 11957888 (Class 41) from 24 Jun 2014
[Note: Training Class 41, Consultancy Class 35]