* Performance * Knowledge * Alignment *
ABOUT
ALTHEA

®
A
L
T
H
E
A
®
has been in the Conference and Training industry since 1992 - in Malaysia, Singapore, Indonesia, and our events were held in Bangkok and Hong Kong as well. Expanding to include Human Resource advisory and consulting services from late 1999 onwards.
We are a information resource centre in the Human Resource, Training and Recruiting industries; contributing and participating in non government agencies, government agencies, internet chatgroups such as Malaysian HR Online since 2004 and India's HR Innovators since 2005.
A
L
T
H
E
A
®
is a corporate member of National Association of Women Entrepreneur of Malaysia, Malaysian Association of Human Resource Consultants and Malaysian International Chamber of Commerce and Industry. A
L
T
H
E
A
®
is listed in Malaysian External Trade Corporate (MATRADE) and SMECorp.
Althea M.S. Goh
As founder and principal counsultant, Althea has gone onto Human Resource consulting services that covers Hire, human and operational improvements, talent management and retention, and Fire. She is known for her effective technical trainings that incorporate fun and humour in learning.
Althea has been in the conference and training industry since 1992. She shares and actively collaborates to disseminate information, to improve the training quality and learning effectiveness.
Althea's short talks on videos are available in CPD Video section of Malaysian Institute of Management's website -
http://www.mim.org.my
For more information on Althea and for training grant submssion to PSMB -
http://althea.com.my/althea2015.pdf
CONSULTANTS, INTERVIEWERS, RECRUITERS,
FACILITATORS, TRAINERS & COACH
Our consultants, Interviewers, Recruiters, Facilitators, Trainers and Coach are top-notch professionals and each with no less than 20 years of experiences in their respective specialties and expertise. Specialties and expertise include areas in designing employment or employee handbook, fixed term contracts, performance management, performance appraisals, competency-based models, recruitment process, interview selection techniques (critical incidents technique and S.T.A.R. methodology), talent management & retention, domestic inquiry (investigations, preparing prosecution, preparation of charge sheets, jury members, jury chairman etc.), labour laws, managing stress, discipline management, customer service, people management, Human Resource Audit, ISO audit (9001 & 27001:2005) and so on.

for appropriate expert for your requirements.
Join us @

Connect & Stay in Touch @


Althea M.S. Goh

Approved PSMB* Trainer
Ref. No. (37) PSMB/22/1/12 Klt. 46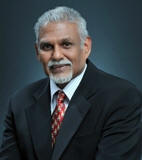 Ravi Moorthy
[ Profiler / Coach / Certified Birkman Consultant ]




Haji Hussain Ali bin Meah
[ Malaysian Labour & Industrial Relations Consultant ]





Thang Mee Yuen
[Clinical Psychologist ]





Professor (rtd) Maimunah Aminuddin
[ Trainer / Malaysian Labour & Industrial Relations Consultant ]

Her Past Attendees Feeback:
http://althea.com.my/DIfeedbacks2013.pdf




* Pembangunan Sumber Manusia Berhad /
Human Resource Development Corporation
Malaysia